 Swing Like A Pro and Win More Rounds
Everyone wants to hit a clean line drive down the fairway. Now you can take your game to the next level with the help of our Golf Pro™ Practice Net. Pull out any club and start building that muscle memory to hit amazing shots from anywhere you are. Now you can dial down on your posture, tweak your grip, and perfect your swing.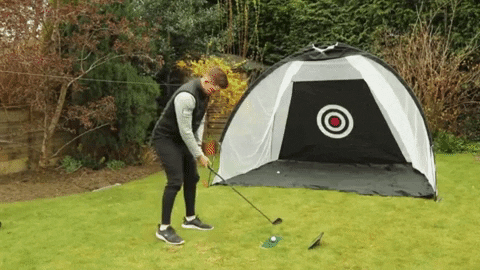 "If you're serious about improving your golf game, you absolutely need this training tool. Not only is it portable, but it allows me to work on my golf game rain or shine. I get better everyday, while my competition is sleeping." - Aaron Wise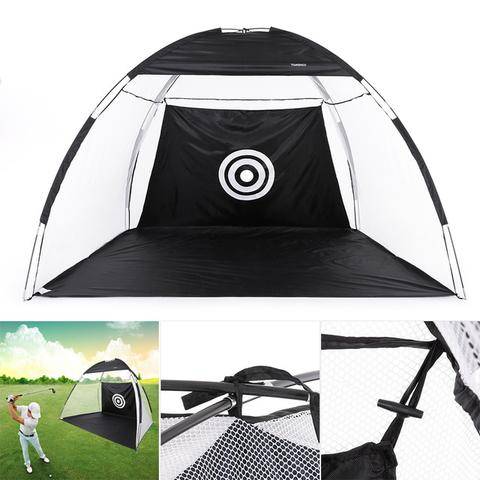 Boost Your Confidence On Any Club
We all have one or 2 clubs that we just aren't too comfortable with. Some of us don't do well with the 3 wood while others cant manage a 5 iron. Whatever your quirk is, the Golf Pro™ Practice Net will help you build confidence in any club in your bag.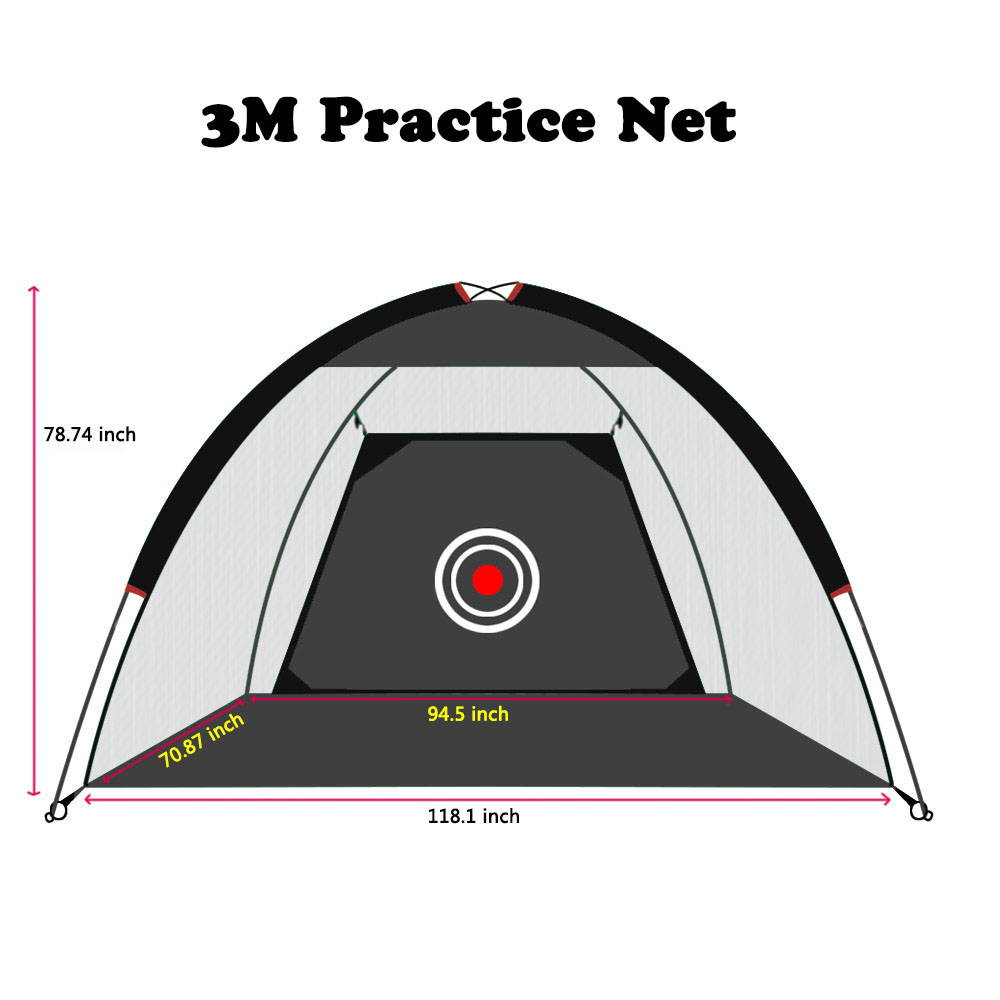 Ultra Durable. Stylishly Lightweight
The Golf Pro™ Practice Net™ is portable, versatile and just the perfect size for your backyard, patio, man cave, or any other home space. With a high-caliber construction, its composition feels sturdy, reliable, and firmly fixed to the ground. Drive those power sots into the center and practice until you get it right.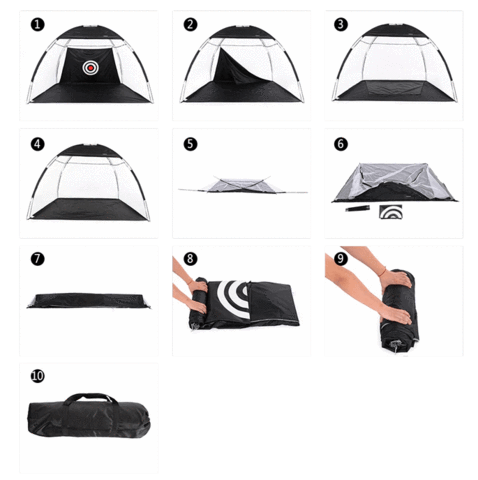 Don't worry about loading up the car and driving to the range. With the Golf Pro™ Practice Net, you bring the driving range home. Make practice simple, easy, and fun by rolling out of bed and getting straight to it. It's the perfect way to warm up for the day and get the blood pumping all while practicing.



Portable & Easy to Assemble

Golf Pro Practice Net was made for every golfer. Golf Pro is the industry standard for top quality training aids and merchandise.
We offer a huge selection of golf gear from top quality brands, all in one convenient place. We are passionate about helping our golfers bring out their best game! We pride ourselves on not only carrying a large selection of products, but also industry leading customer service, shipping and return policies.

WHAT GOLFERS SAYS ABOUT US
Golf Pro Polos are simply the most comfortable T-shirts to play golf.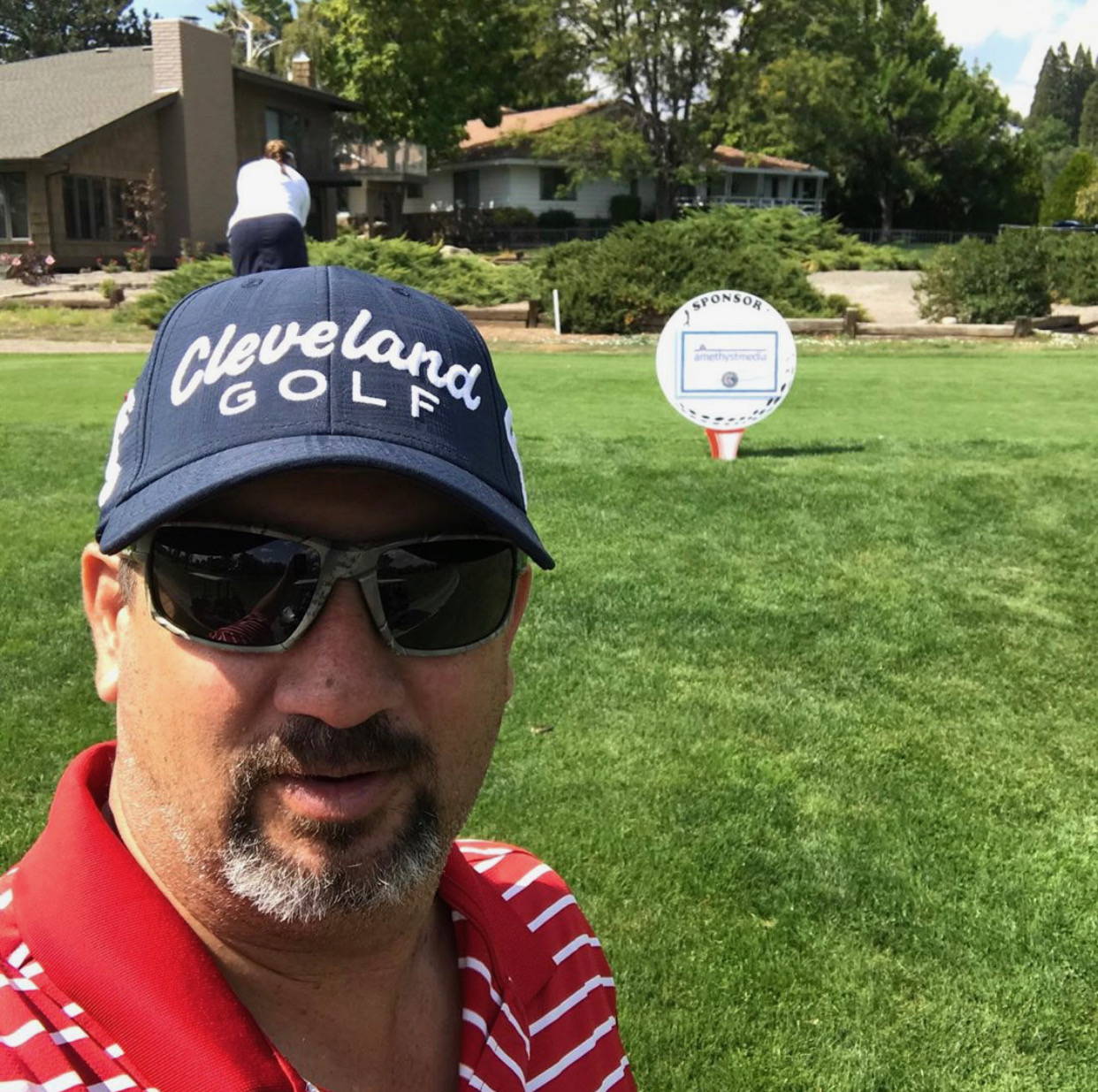 It's pretty easy for one person to put up and to take down. Take the poles out from crisscrossing and get a couple big hooks in the garage and a couple bungie's and hang it up.It's durable for the PNW area and I hit a ton of golf balls into it. I recommend buying a Golf Pro Practice Net.
My mom asked me to order this for my dad because he was going a bit crazy during lockdown. My dad is often a little excessive with a lot of his activities. So I knew he would practice for hours daily. And that worried me as to the durability of this thing. But apparently, it has withstood the abuse so far. And he doesn't just chip, he uses his regular irons and even woods with full force.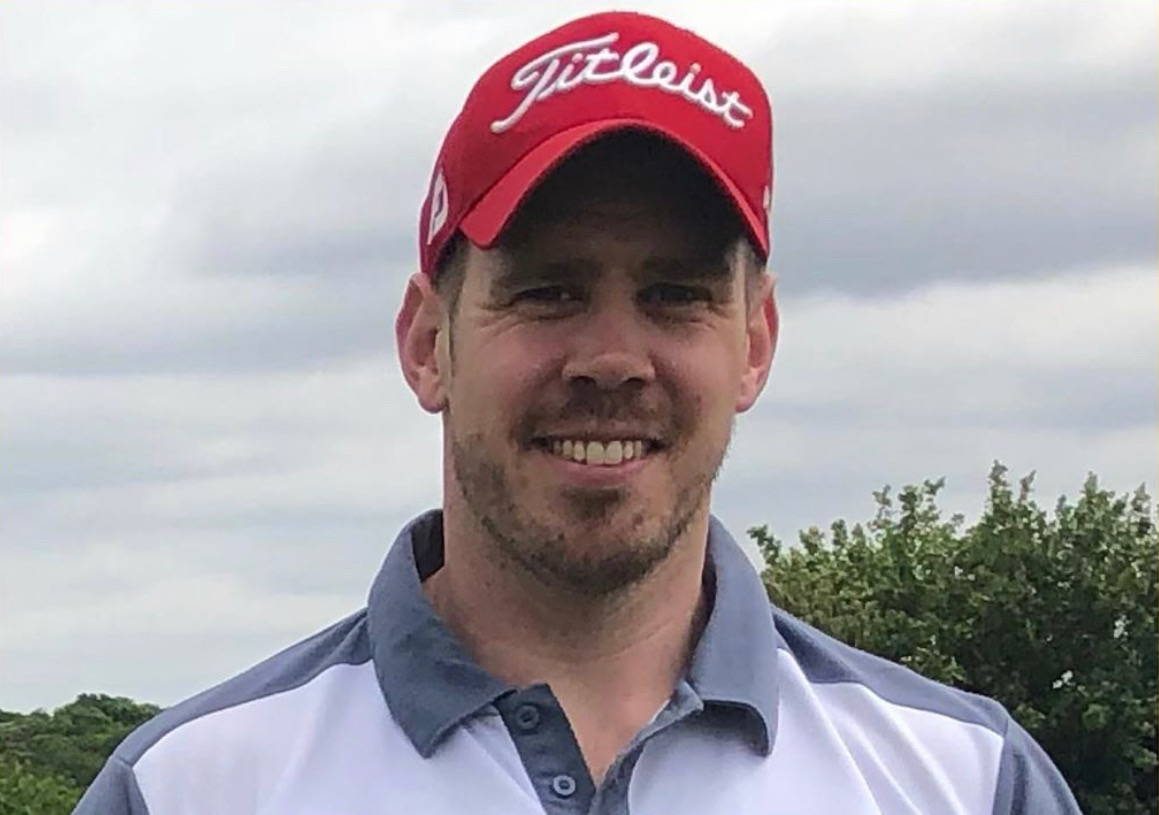 I set up the golf net yesterday after receiving it and I hit about 50 balls with my driver from about 8 ft. from the front of the net. It was easy to set up and pretty intuitive for anyone who ever set up a tent before. I'd say it took about 10 minutes to get it all together. The net was a great size and I had no concerns about missing it. My drives mostly all hit the target piece, which was very useful to have and was positioned in a good spot, which helped me judge my shot beyond just the sound. The couple of shots that missed the target and hit the net directly were not a problem and the net held up fine. I can't wait to begin practicing regularly without having to go to the driving range. Being easy to put together and take down will make that more likely. Overall, a great product from my first impression and I look forward to using it over and over. And what can you say about a lifetime warranty - perfect!
DON'T MISS OUT ON THE NET
Only A FEW days left until discount ends!
This is a one time offer since we just launched, only a few hours left!